We suggest that you sit down, because what we are about to tell you will surprise you. You'll undoubtedly be excited to know that from now on … You can charge your electric vehicle from your Apple Watch! No, we're not kidding you. Thanks to the Zunder Apple Watch functionality, you can start charging at our Charging Stations with just 4 clicks on your watch.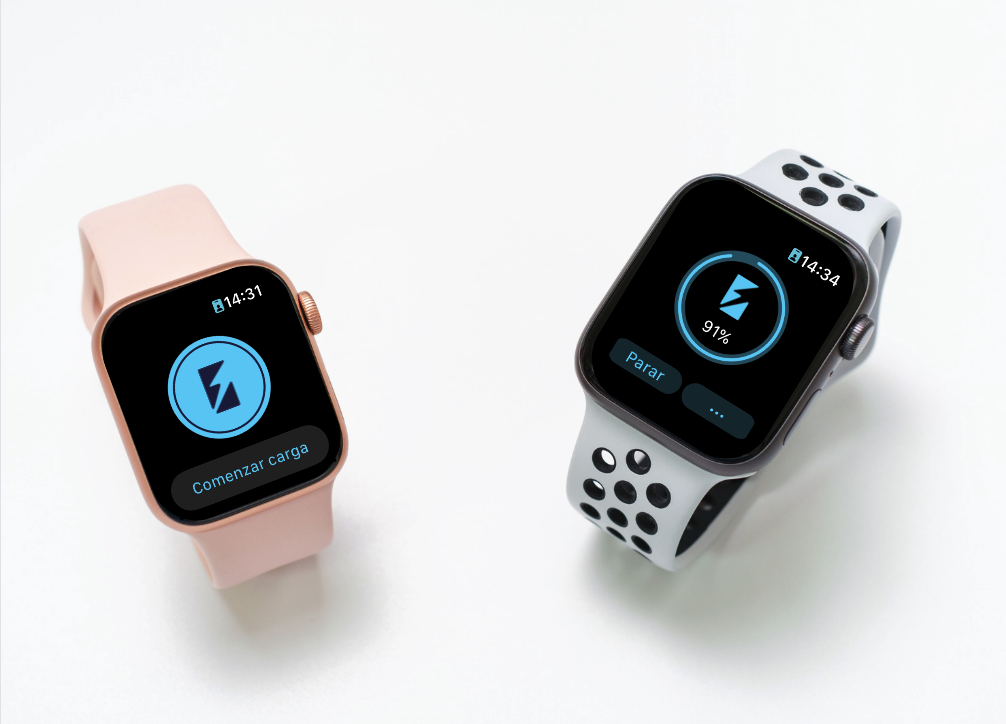 At Zunder we are committed to Electromobility, in all its facets. One of the most important for us is our users. We want to offer all users who visit Zunder Stations a premium, approachable and accessible experience. This is why we are constantly innovating and improving. Now you can use Zunder Apple Watch; a new way to start your charging session in addition to the other features that Zunder offers to its users: APP, RFID key fob, Plug&Charge and Android Auto / Car Play.
Using Zunder Apple Watch is very simple. Stay with us in this post and we'll tell you how to start charging your EV from your watch!
How to use Zunder Apple Watch?
Before we start with the explanation, it should be noted that this functionality is only compatible with "Apple Watches". To use it you simply need to have downloaded the Zunder APP and have a user account. Once you have synced your watch with your mobile phone you will see the Zunder icon in the watch face menu of your Apple Watch.
The interface of this new functionality is very intuitive. Starting a charging session will take just 4 clicks. Once you have opened the Zunder APP on your Apple Watch click on "Start charging" and the app will detect which Zunder Charging Station you are at. Choose the power you need for your charging session and select the connector you are going to use. Your watch will let you know when you can connect your cable.
Once you have started your charging session, you will be able to see the battery percentage (updated in real time) of your electric vehicle. You will also be able to access other metrics such as session duration, charging cost, power, etc. To end a charging session, simply click on "Stop" and confirm that you want to end it.
At the end of the charge the watch will show you a summary of all your charging data. As you can see, it is a very simple tool to use. You'll also find it useful as you can simply turn your wrist to see the status of your charging session and the percentage of battery you have charged in your car.
Zunder Apple Watch Tour
As a picture is worth a thousand words, here we'll show you step by step how you will see the charging process on your Apple Watch: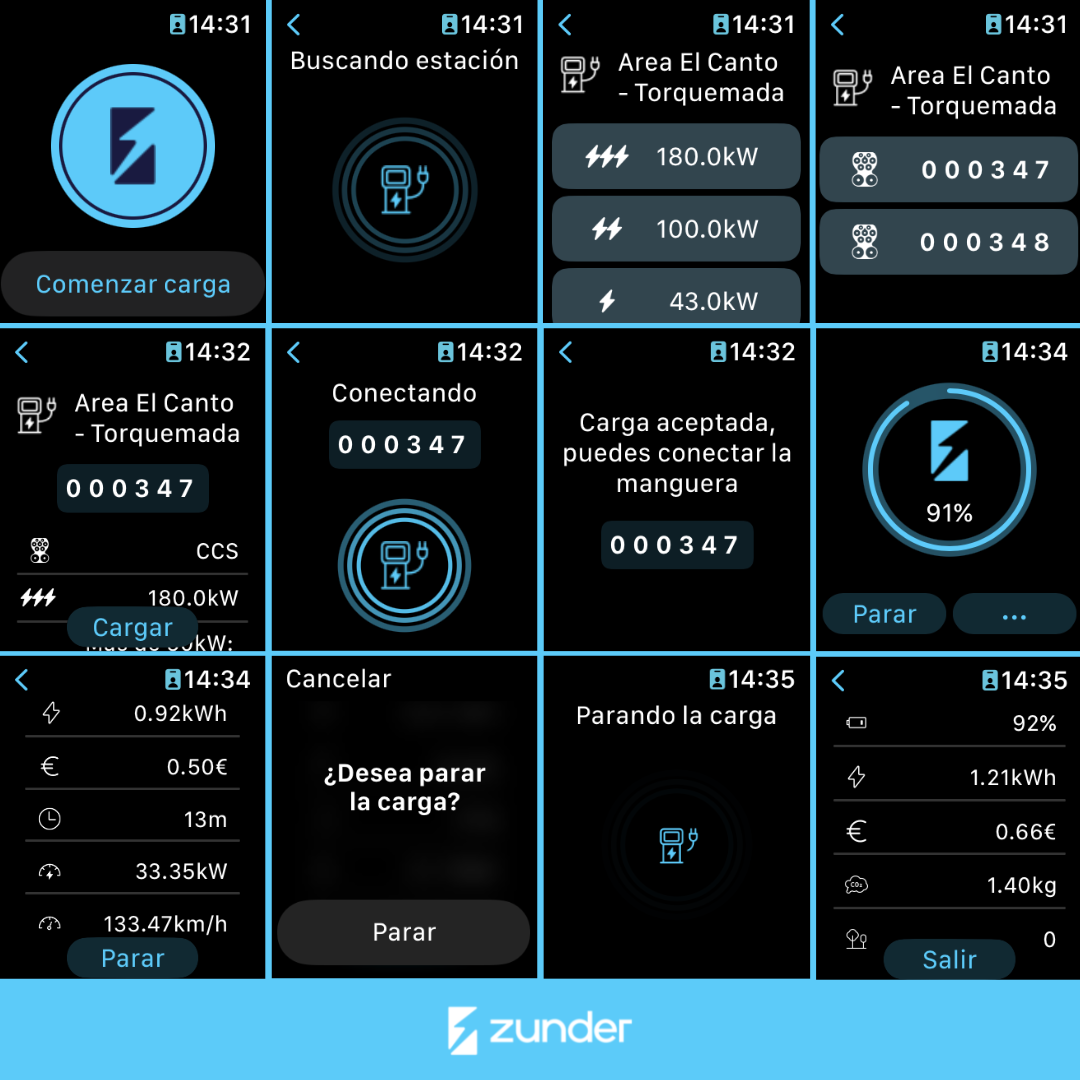 Need help?
If you need help with this or any other functionality, please do not hesitate to contact us. Our fantastic Customer Service department will be happy to answer your questions on (+34) 979 300 500. You can also contact us by email at info@zunder.com or on any of our social networks. See you soon!